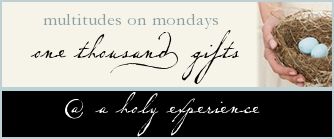 I know exactly where I was on this day last year. My family and I were in the car driving to Indiana praying that we made it in time. We arrived around 5pm. At 11:30pm my father-in-law was called to be with Jesus.
My father-in-law is greatly missed. Jesus brought my father-in-law into our life's about eight years ago. My children and I met him in 2008 for the first time. Looking at him for the first time, I felt like I was looking at my husband. Mirror images. Due to distance and the military we did not have the opportunity to visit as much as we like, but God brought us closer to him before he was called home.
My children speak of him quite often. His guitar sits in my son's room. A reminder of his love for music.
His Bible sits in my daughter's room. A reminder of his love for Jesus.
The picture of three hands representing three generations sits in a frame in the living room. A reminder of our last time with him on this earth.
Our heart hurts. We are still grieving. His death was the beginning to more deaths that we would face later that year and earlier this year. Six months of deaths we faced. Years of healing we will face. Each day is a little more of healing but each year at this time will bring back a little pain.
Remembering last year brings back the memories and the pain, but we are choosing to remember his singing, his laughter, and his love. Remembering the time we did have with him
"Why am I discouraged? Why is my heart so sad? I will put my hope in God! I will praise him again- my Savior and my God!" Psalm 42:11
646. Hearing "Old Rugged Cross" at church and tears pouring down our cheeks because God plays his song for us
647. An organized schoolroom
648. Dinner with friends who are moving tomorrow
650. Fellowship on the softball field
651. God showing us He is with us through this time
652. God embracing us as we face a new season in our life
654. The ending of another set of classes
655. 16 and one-half months left of my school
The next six months may be reminders of the struggles we faced last year but it really is a reminder of His Love and strength….