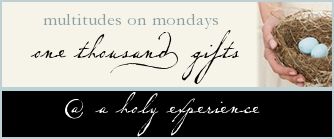 Time is closing in as to where our active-duty pay is coming to an end and no civilian job has been offered. We have two paychecks left and one of those paychecks we are not sure how much we will be receiving. We have had our moment of freak outs and worry. Questions and what-ifs begin to take over. Fear sets in.
The enemy is trying to get a foothold on us.
I can feel an anxiety attack approaching. I send a text to my closest friend telling her and asking her for prayer. My heart is beating so fast and I struggle to keep the physical and spiritual attack away.
God places Ephesians 4:27 on my heart:
"and do not give the devil a foothold."
If I allow the enemy to get a foothold on me it will be hard to shake him off. The enemy could bring me down; if I allow him too.
"Okay Lord, my Jehovah, no footholds will be held on me. My armor is on and ready for battle….let's do this!"
"For I know the plans I have for you," declares the Lord, "plans to prosper you and not to harm you, plans to give you hope and a future. Then you will call on me and come and pray to me, and I will listen to you. You will seek me and find me when you seek me with all your heart." Jeremiah 29:11-13
I have no fear because He has plans for me. His timing is perfect. A job is on the horizon and when it comes forward it will be His will. His perfect job for my husband. Our family.
We do not know His plans and we do not know exactly when that perfect job is coming. However, I DO know that His plan is to prosper us and not to harm us. Not just in the job area but in our faith. We have faith and trust in Him that He will provide because He always does.
I know that He will show us His amazing works very soon…..
636. The sermon at church yesterday
637. Confirmation during service yesterday
638. Our church family surrounding us with love and prayer during this new season of our life
639. The money He blessed us with during our yard sale this past weekend
640. Getting to know our neighbors that we did not know
641. New neighborhood friends for my little man
642. Lunch out with two of my daughter's friends
643. God placing friends in my children's life
644. God fighting the enemy