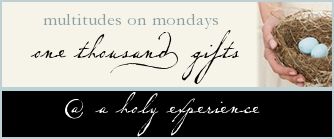 296. Hubby home for little man's birthday.
297. Spending little man's birthday at the water park.
298. A nice family vacation.
Last week we spent little man's birthday at the Dell's and we created some great memories. We endured high temperatures reaching over 100 degrees, but that did not stop us from having fun. We went on roller coasters, relaxed on the lazy river, knocked over by large waves, stood in long lines, and ate ice cream to cool us down. My favorite part was having just the four of us together.
299. Watching the blessings go on rides.
300. Standing in long lines gave us opportunity to talk.
301. Sunscreen.
As we returned home, the hubby was on leave for the rest of the week. We spent most of our time in the house due to the extreme heat. That gave us time to relax and be still. We played video games with little man. Spent time with our daughter.
302. Clean vehicles.
303. Video games with little man.
304. Laughing with my daughter.
305. Sleeping for 11.5 hours Saturday evening.
306. Feeling refreshed and rejuvenated after 11.5 hours of sleep.
307. Cooler temperatures.
308. Listening to little man read.
309. Little man grabbing a book and asking to read to me.
310. Family dinners.
311. Attending church.
312. Hearing a wonderful sermon.
313. Attending a free concert.
314. Watching the Army Soldier Show.
315. Seeing an old Army friend performing in the show.
316. A clean kitchen.
317. Coupons.
318. My stockpile that continues to grow.
319. Dinner with friends.
320. Lesson and menu plans complete for the week.