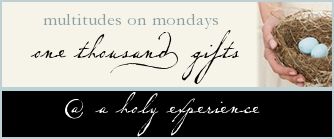 Many of us feel God calling us to do His works such as working the church nursery, or making cookies for the neighbor, or praying with a friend who is struggling. Then there are times where God calls us to do things that take a step leap of faith. Things that people may think of you as crazy or they may not agree with you. I am sure we all have experienced this.
When we are called by God to do His works we are to be obedient. I know, easier said than done. We may question Him and ask Him if this is truly what He wants us to do. We worry what others will say or the whispers that may occur behind our backs. This is where our trust in Him comes into play. When we do what He asks us to do some people may tease us, bully us, put us down, mock us, and gossip about us. Sometimes we may stand alone. However, our obedience will bring us blessings.
Lately, I have felt this way with homeschooling. I was called to homeschool. I was fearful. I do not even know if I could explain exactly how I felt when God was leading me down this path. I questioned Him many times. I argued, whined, and possibly threw a temper tantrum or two. Once I overcame my toddler behavior I knew God led me to homeschool, so I knew He would guide me. I could only fail if I took my eyes off of Him.
My children and I have heard many comments and even had "jabs" thrown at us for homeschooling. That is okay. I homeschool because He told me too. I have learned there are people who are absolutely against homeschooling and believe children should attend a public or private school. That is okay. Those are their opinions. However, it is not okay for people, many grown adults, to criticize, gossip, and outcast the children who are homeschooled. Homeschool children are no different from public school children. They ALL are a gift from God.
When we are called by Him we need to focus on what He wants us to do and not worry about other people and their thoughts. He knows what is best for us and our families.
686. My children serving others
687. My daughter making dinner on her own
688. Quiet talks with close friends
689. Dinner and laughter with new friends
690. The new friendship He has blessed us with
692. The early morning accountability text message to get me out of bed
He will equip us with the strength and knowledge we need to perform His works....