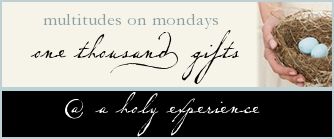 Last week I read an article by

Crystal over at Money Saving Mom

about less smartphones and more communication. Many of us have probably seen many articles speaking on this very topic; the smartphone and our time is consumed by it because we allow it. I know that I have an ultimate connection to my phone. I can check my email, use it as a GPS, check Facebook, update my Facebook page for my blog, take photos, play games; money saving apps are on my phone, phone calls, and text messages.
Before Crystal's article I knew that I needed to cut the ties with my phone. Not completely but in many ways. Normally my phone is in my back pocket wherever I go or somewhere I can just reach for it at a moment's notice. If I was watching television I had my phone right next to me and when a commercial came on I would grab my phone and check Facebook or play a game. If my husband was driving I would be on my phone doing something. I do try not to be on my phone when I am with friends unless it is my husband calling then I will answer, but there are many times where I am on my phone.
Yesterday I was thinking a lot about this article and how I need to cut the ties. I need to spend more time with Him than my phone. I need to spend more time with my family than my phone. I need to focus on my personal relationships than my relationship with my phone.
I have decided to change a few things or one could say set some rules for myself. Now I know everyone is different and has their own opinions on their relationship with their phones. Smartphones are great and I love how much I can do with it but for me, I need to step away from the dependency I have on it. Eventually down the road these "rules" may change but right now this is what I am working on:
No Facebook:
last night I took my personal Facebook off my phone. I stay connected with family and friends this way but I can stay connected with them by going to my computer once or twice a day. Not every minute of the day as I felt I did.
Deletion of games:
I normally do not play games on my phone but there is one that I find myself playing a lot when I am bored. Candy Crush. I found myself playing this a lot throughout the day and even before I went to bed at night. I plan on deleting this app today.
Turning my phone off:
first thing in the morning I roll over and grab my phone. I should be rolling over and grabbing my Bible. I do have a Bible app on my phone but sadly I did not always go straight to my app. Some people may say, "what if there is an emergency, how can someone get a hold of you?" During the night my husband has his phone turned on and if there is an emergency people can call my husband.
Right now these are the three areas that I am working on. I need to start small and who knows, these may be the only things I change but at least I am giving more attention to the people in my life than my phone. I was more focused on my phone than having face-to-face conversations with people in my life.
719. Watching my children serve others
721. Our friends who continue to pray for us and stand with us
722. My break from school for the next four weeks
723. A friend and her son blessing my daughter with a free ticket to youth convention
725. God showing me the areas I need to improve in
I know everyone has their opinion in regards to the use of smartphones but for me I need more Him and more personal relationships with people than beating the next level in Candy Crush…..