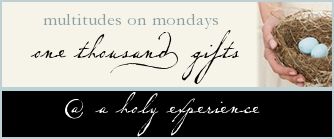 Six days a week we have something scheduled that takes us away from home. It either is football, church, or leading a Dave Ramsey class. Now normally this is okay and I do not mind being out of the house especially with winter approaching we need to embrace the warmer weather right now. However, adding everything else into our schedule can be overwhelming. Besides these activities we need to add in homeschool, chores around the house, my schooling, and then hubby's work.
The last couple of weeks I could feel the stress building up. I knew going back to school would add some stress into my life, but this is mainly caused by my poor time management. I really need to work on this. I knew it was time to settle down and regroup.
I am on a 12 day break from school. What a perfect time to regroup! I started this regrouping session last week by cleaning up the house and doing all the laundry. This allowed me to enjoy this weekend, which I did absolutely nothing. Seriously, I did nothing. I watched little man's football game Saturday morning and church on Sunday. After little man's game we came home, laid a zillion blankets on the floor, and watched movies until the evening.

Very relaxing. On Sunday we went to church, came home and put on comfy clothes, and then watched football all day. Again very relaxing.
Yesterday I made a list of items that needed to be done this week. So I wrote my list and told myself that the entire list needs to be done by this Friday. The blessings and I are break from school this week, which frees up my entire day to get things done. No reason why I cannot complete the entire list. If I fail it is because of me. This verse from Proverbs 31 keeps rolling in my mind:
"She watches over the affairs of her household and does not eat the bread of idleness." Proverbs 31:27
No idleness. God has blessed me with this time off to regroup and refocus. I need to utilize this blessing He has given me.
696. A nothing to do weekend
698. Our family prayer time
699. God protecting our missions team who are currently in Zimbabwe
703. Family day at the zoo
705. Technology; it allows me to see my nieces and nephews growing and even taking their first steps.