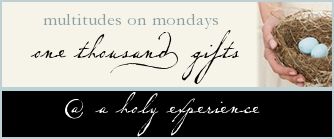 Today my little man celebrates his ninth birthday.
Today this mama reflects back to the day of when her little man was born. One thing that a mama never forgets is the day her babies are born. I may forget the details in our lesson plans or what I ate for lunch yesterday but I will never forget the details of when my blessings were born.
We had just moved to England in the middle of April, we had no family and only a couple of friends at the time.

We knew that little man was going to be a scheduled C-section so we were able to plan a little bit. Our neighbor watched our daughter while the hubby and I drove an hour to the American hospital. We had to go a day early because of pre-op and this mama was a nervous wreck.
The next day arrives, Hubby and I arrived at the hospital early and the nurses began prepping me for surgery. Little man gave me some rough spots during my pregnancy but I knew come delivery all would be fine. I had it all planned. He would be born. Hubby and I would have a couple hours with little man before our daughter would arrive. I would be sitting on the bed holding little man when our princess walked in and I would introduce her to her new little brother. Sadly, that did not happen.
When little man was born he was purple. He could not breathe. His heart rate was slow. I remember not hearing him cry right away. Finally I did and thought that it was very weak. I had no clue anything was wrong. I went into recovery and became sick from the anesthesia. Finally I was able to go to my room. That is when hubby delivered the news. Little man was not doing well. Of course being a mom I flew out of bed, well as best as I could considering I just had a C-section, and went to my little man's side. He was hooked up to machines and was having a hard time breathing. I could not stay long because I was still feeling the effects of the meds. I prayed for my little man.
After 24 hours little man was rushed to a British children's hospital. I held my son for the first time for less than 30 seconds. I had to stay at the American hospital. Hubby chased after the ambulance so he could be with our little man. I prayed. I cried. This was not in my plans. His birth is so very similar to his sister's birth. My heart was heavy. I wanted my baby.
Forty-eight hours after his birth I was released from the American hospital. My neighbor whom was watching my princess drove an hour to pick me up and drove another hour in the opposite direction to bring me to my son. She then drove two hours home. Definitely a blessing she was. The British hospital staff would not allow me to stay in the NICU with my son because they felt I needed to stay another 24 hours in the hospital. I knew this prior to being released from the American hospital.
When I first saw my son his vitals were the same as the day prior. My heart was broken. My little man. I prayed. I had to go back to my room to lie down because I was very weak. I made it to my room, lay down, just closed my eyes when hubby comes rushing in. He says "you need to come now." I will never forget how fast I walked to that NICU. I did not care about pain or anything else. I needed to be with my son. I arrived into little man's room and the nurses were surrounding him. My heart is beating a million beats per minute. I feared the worst. Hubby comes up behind me and mentions how fast I walked and then tells me that since I arrived little man has made huge progress.
My little man needed his mama.
That moment on I did not leave his side. I held his hand. I spoke to him. I prayed with him. God was in that room with me. Even though hubby had to leave to be with our princess and our family could not be with us I knew He was with me. Holding me up and giving me strength.
Of course the nurses had to force me out to eat but I can say that I never ate so fast in my life. I ate faster than I did in Basic Training. My little man needed his mama and I was not going to stay away from him for too long.
July 6

th

was the first day I was able to actually hold my son. Up until that moment I only held him once and that was for less than 30 seconds. I cried. Little man was coming home that day.
By dinnertime the four of us were cuddled up on the couch in our home.
596. Celebrating my son's 9

th

birthday
597. My son sneaking his hand into mine
598. Little man wrapping his arms around my neck
599. Hearing him say "I love you"
600.

Little man's laughter
601. The love for his sister even though he won't admit it
602. Hearing him say his hero is his dad
603. Watching him mow the grass with his dad
604. Hearing my two blessings laughing and giggling when they are supposed to be sleeping
605. Him choosing to have just the four of us on his birthday rather than celebrating it with friends