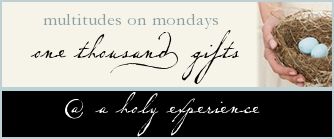 As I sit and write this I feel overwhelmed, anxious, stressed, and all other emotions that one would feel when a large event is occurring. This week is retirement week. Yes, hubby's retirement ceremony is this Friday. I woke up and all these emotions overtook me. I was not a pleasant person this morning. I did not like how I was acting or feeling. I was praying "Lord help me." This is supposed to be a time of rejoicing and happy moments not anger or stress. Of course He reminds me of the many blessings He has given us these past couple of weeks and I can begin to feel a sense of peace stirring within me.
I cannot stress about the upcoming events because if He has blessed us before why wouldn't He now? He has never left us so why would He now? Whenever I have called out to Him, He has always embraced me and carried me through. So why wouldn't He now? I woke up this morning feeling like I had to handle this 55 page to-do list by myself forgetting that He will be with me the entire way helping me. Okay my to-do list may not be 55 pages but it sure feels like it.
I am not alone, He is with me.
576. The birth of my new nephew
577. My morning Bible time
578. Finding out we have another niece or nephew on the way and will be here early next year
579. My close friend who came out and ran the 5k with me and her winning 3

rd

in our age bracket!
580. Watching my hubby becoming stronger each day
582. Those who are helping us prepare for the retirement ceremony
583. God reminding me that I am not doing this alone
585. I DID IT! I DID NOT STOP!