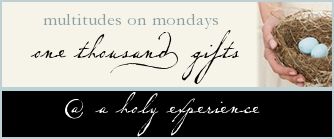 Life is somewhat getting back to normal since the

retirement ceremony

. This past weekend the family was able to spend the weekend at Great Wolf Lodge in the Wisconsin Dells for free because of the

Wounded Warrior Project

(WWP). We were able to meet local wounded warriors in our area and have a weekend of no worries. Hubby was able to participate some but there was a lot of stairs for him and his knees were hurting by the end of the weekend as well as the rest of his body. Also, a family was there that were good friends with a good family of ours. We did not get a chance to "meet" or talk but because of Facebook we were able to "meet" there and hoping to have an actual face to face meeting.
Many wounded warriors and their families attended this event and some of the stories were definitely pulling on my heartstrings. People can look at these wounded warriors and see no visible scars. People may think they are just ordinary people. Many may not realize that some of these wounded warriors actually served in the military.

However, taking a few moments to talk with these heroes one can hear about their stories and the struggles they have gone through. No they do not have visible scars but many have internal struggles, such as post-traumatic stress disorder (PTSD), or traumatic brain injury (TBI). Some have faced divorced because of these struggles.
Many of our men and women who have served or are serving face many struggles and they may not be part of the WWP. Many military members go through struggles physically, mentally, emotionally, and spiritually. Please remember to pray for our military members and their families.
586. Meeting local wounded warriors and their families
588. The "new to us" car we purchased this past week
589. Getting rid of our SUV for a smaller car and smaller payments
590. Knocking out $11,000 of debt by trading in the SUV
591. Watching my two blessings at the waterpark
592. Watching my two blessings have such a close relationship
593. Two weeks of my school left before break
595. Retirement weekend is done