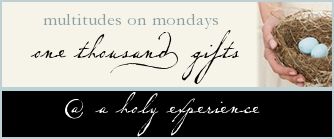 Oh what a week of blessings!
I am simply amazed by His works. He sends the blessings right at the times when we need it the most even if we do not realize we need them.

He poured down blessings upon me this past week and I am so thankful and blessed.
I have found my heart to be building some type of wall and I feel as though I am going through the motions. I pray to Him and call out asking for Him to help me. I do not want to feel this way. I want my heart to feel joy and I want my mouth to speak what my heart feels. If my heart is building a wall then what would my mouth be speaking? As I have battle this daily for a couple of weeks He sends someone to speak to me. He speaks through them. He shows me that He hears me and He is right there with me.
Slowly my heart begins to remove each brick that was building around it. As each brick is removed it is shattered and is not to be used again. Love and understanding begin to take that place of the brick.
541. The speaker He spoke through
542. Her being obedient to Him to pray with me and embrace me
543. Spending the weekend with my family
544. Hearing my nephews and my two blessings laughing so hard
545. Watching my nephews and blessings playing in the snow
546. Watching my husband playing outside with the kids even though his knee was hurting
547. Hearing my husband say that regardless of the pain it was more important to make memories with the kids
548.

God giving me strength and self-control to follow my clean-eating plan and workout plan
549. Placing my hand on my sister's pregnant belly and feeling His creation moving within her
550. Hearing my 10 year old nephew that he loves me too
551. Watching my husband's body become stronger each day
552. My husband working out with me
553. My blessings wanting to workout with us
554. Those that have helped my husband with his résumé
555. No snow where we live
To another week full of blessings....