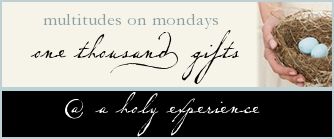 As we grow older many of us cannot wait to leave home and spread our wings. The adventures we dream of as children or even teenagers are endless. We dream of traveling the world or being on our own. We dream of being any place then at home. Not everyone has these dreams but many do. Just the thought of being independent can be so exciting!
I left home when I was 18 years old. I left for the military and came back home for only a few short months before I married my hubby. I was a dreamer. I wanted to travel the world. I wanted to see everything I could. I wanted to learn new cultures, meet new people, and I wanted to see what was beyond the city limits.
Married to an active-duty Soldier I did just that. I lived in different countries and states. Met new people and learned new cultures. I was away from home being independent.
Then I got older.
Now I am dreaming of going home and being closer to family. Wanting to start a tradition of spending Sunday afternoons at the parents for dinner. Nieces and nephews spending weekends at our home. Shopping with my sisters. Watching my brother at his softball games. Watching my nieces and nephews grow up. Spending 13 years away from home you come to realize how much you have missed out on.
Now that we are four hours away from home we can spend more time with family. Oh but to be even closer to home....
296. Going home this past weekend and bringing one of my nephew's home with us.
297. Going home this past weekend and bringing one of my niece's home with us.
298. Going home for my niece's birthday party.
299. Seeing my sister on her birthday this past weekend.
300. Listening to my nephew and son laughing from the other room.
301. Watching the memories being created by the four blessings in my home.
302. Quiet talks with my brother.
303. Laughing with my family.
304. A car full of laughter and kids talking during my four hour car ride home.
305. Cuddling with the hubby after returning from the weekend.